Enjoying A Simpler Life and Little Luxuries with Danni McDonald
"Glamping has changed the way we travel - it allows you to not only witness nature, but to truly live in it and appreciate it for everything that it is." - Danni McDonald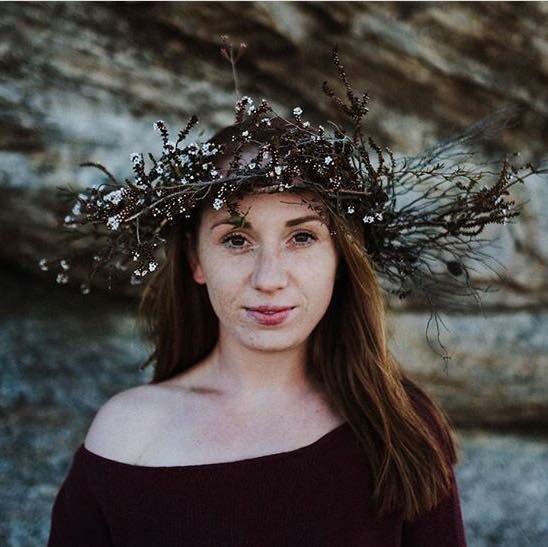 Danni is a fiercely creative biz owner, who believes taking time out for some self care is a powerful source of growth. She talks about immersing into a simpler life, without giving up on the little luxuries.
Q: Everyone is familiar with camping but a little less familiar with luxury glamping. Tell us all about Nomadic Belle.
A: Glamping is where the beauty of nature meets modern day luxury. For us, it's all about getting back to our roots, immersing ourselves in the simplicity of a camping lifestyle and exploring the unique parts of the world - without having to give up the comforts of your home.

In saying that, Glamping is so much more than a nice tent. It's about taking a step back from the fast, crazy aspects of life and really taking an opportunity to slow down and reconnect - not just with nature but with our family and loved ones. In our opinion, Glamping has changed the way we travel - it allows you to not only witness nature, but to truly live in it and appreciate it for everything that it is.
Q: How was it that your love of outdoor living evolved into this amazing business?
A: Being outdoors has always been somewhere I felt most comfortable, even in the uncomfortable parts of it. For years, we have spent our spare time getting out as far as we could in a day trip, and they're probably some of our best memories.
Q: You sometimes do really large setups for weddings and events, this is a lot of physical work, have you faced any big challenges along the way?
A: We have challenges on every single job. No matter how planned and prepared we are, some sort of challenged is presented to us and we need to deal with it. I think that's where I've grown the most, and where our team grow closer together because more often than not, we're facing these challenges as a team.
Q: Do you have any daily practices that keeps you accountable or motivated?
A: I spend the morning preparing mentally before my children wake up. It starts with a coffee and a quiet moment to enjoy it prior to getting the day started. As most of my days are spent doing for others, I have found that keeping the first 30 minutes of the morning to myself has taught me how to be present, aware & accountable.
Q: The Launch Gals is a movement that encourages women within all areas of their lives, what would you say to the women who are in need of taking time for themselves but may be feeling guilty about it?
A: Self care is a powerful force for growth. Rather than feel guilty about it, feel damn good about it. You're doing it for you, and that's part of the process of growing as an individual.
Q: When I face a big challenge…
A: I stop, assess and find a solution.
Q: The most courageous thing I've ever done as a woman is…
A: Be myself in a world we're told not to be.

Q: The best piece of advice I've ever been given is…
A: There are no mates rates in business if you plan to be successful.

Q: My BGP (best gal pal!) would describe me as…
A: Crazy, definitely crazy.

Q: My favorite girl crush is… because…
A: Sophie Cachia because I think she is fiercely and passionately being her true self and that is incredibly empowering.

Q: My go-to beverage order is…
A: Coffee!

Q: One book I've read that I've considered life changing is…
A: The Subtle Art of Not Giving A Fuck.

Q: My favorite quote is…
A: "the dream is free, the hustle is sold separately."
Social Media Handles:
Instagram: www.instagram.com/nomadic.belle