Meet Rebecca Walker TLG's Latest Committee Member
"I honestly believe that my purpose in life is to help people live their dream life. Every time I personally witness someone that reaches a goal - whether that's buying a house, getting married, starting a family, travelling the world - as a result of my help with their money management, it fills me with such joy and energy."
- Rebecca Walker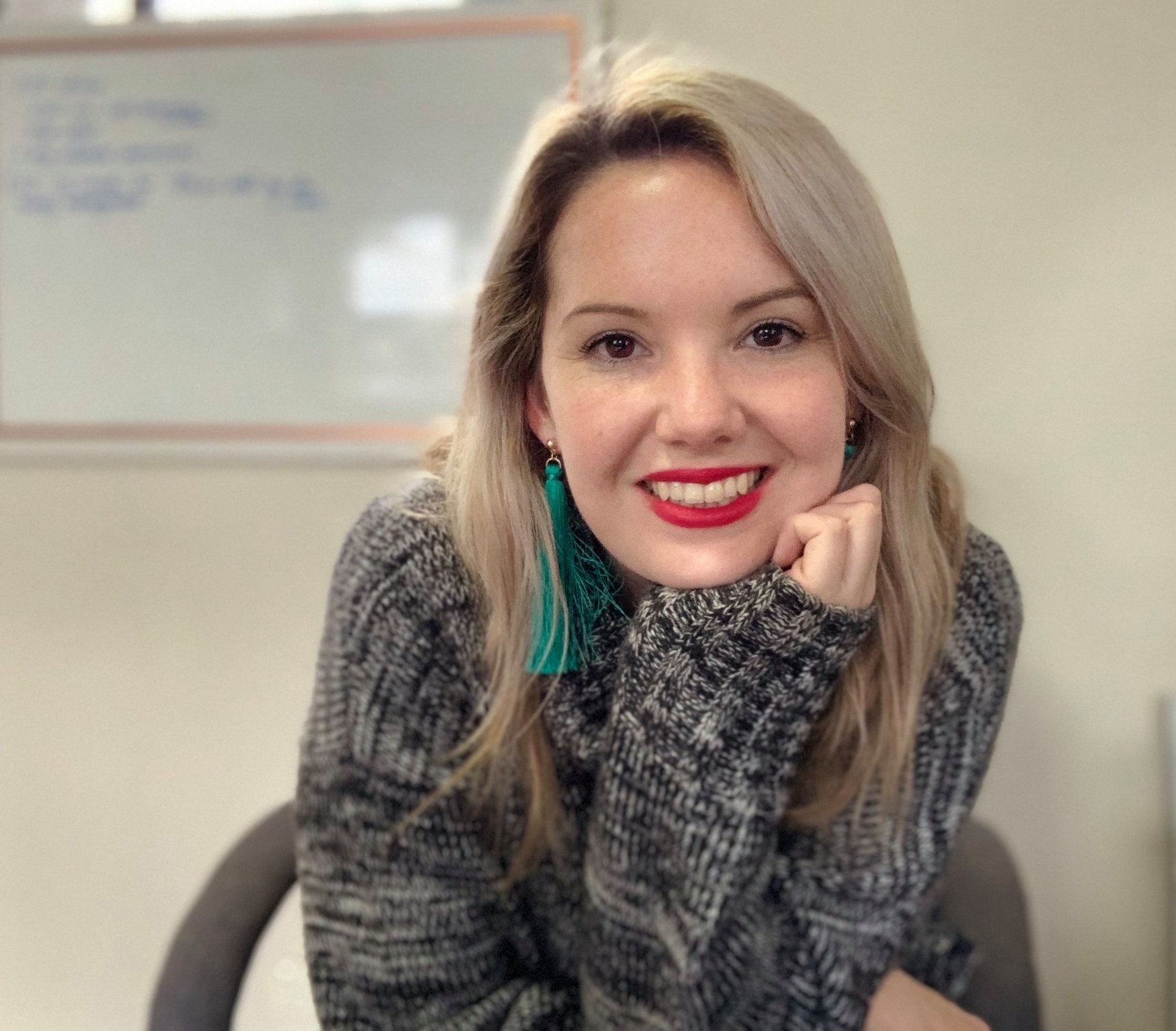 Bec Walker, a Financial Adviser & Money Management Coach, kicked off her heels and suit after working for one of Australia's biggest corporates and traded it for jeans and a business she loves. When she's not geeking out over spreadsheets and creating money management plans for young Aussies, she's in a 4x4 exploring all that Australia has to offer.
Q: Bec, you obviously have a passion for supporting others and helping them create more out of their life with financial planning and management, but what led you to start this self-discovery and now servitude journey?
A: There was a time in my life, due to some family circumstances where I was poor, dirt poor in fact. A memory that constantly haunts me is being aged 18 at a supermarket with a handful of coins, wondering how the hell I was going to be able to buy any food. At that time, I didn't allow myself to dream and think about the life I wanted to live because it all seemed so far away.
These circumstances could have been different with great money management. I vowed from that day forward that I would never allow myself or anyone I loved to be in that situation again.
At first, I started learning everything I could about money, and that transformed into years of study to become an adviser so that I could spread my message and help as many people as I could.
I started working as an adviser for one of Australia's biggest corporations and was quite successful. However, every day I was still coming across people that were giving up on their dreams because of money. Every time I saw that it instantly took me back to that supermarket. Unfortunately, the traditional way of doing things in my industry isn't stopping this, so I set out to change that. Hence, Next Chapter Wealth Management was born!
Q: What is one 'common belief' that you endeavour to challenge and re-define for your clients around money? Did you always know this was your point of difference?
A: Money Management should not just be about the numbers. Money is not just a figure in our bank account, or cash in our wallets. Money is a tool that gives us the opportunity to live life the way that we want to. It gives us the ability to do whatever we want to do in life and reach our goals - and that is so exciting for me! Being great with money should ALWAYS start with your goals and having a clear vision of what you want your life to look like - then and only then setting up a money management plan to support that!
It took me a while to learn this myself, but I have personally seen how it can completely transform somebody's finances.
Q: It's important to know about the biz, especially a passion based biz! But tell us something about Bec, have you ever thought about the legacy you'd like to leave behind in this world? How do you think you'd like to leave a mark?
A: This is something that I think about quite a lot. I honestly believe that my purpose in life is to help people live their dream life. Every time I personally witness someone that reaches a goal - whether that's buying a house, getting married, starting a family, travelling the world - as a result of my help with their money management, it fills me with such joy and energy. It's my mission to personally witness people actually living out THEIR purpose and not giving up on that because of money, and I think helping people create amazing memories is my legacy.

Q: So like many of us gals in biz, you chose to leave your 9-5 career to pursue your own business. And whilst you are still under a year in, what would you say is the biggest motivation that you have to keep moving forward and to make this happen long term?
A: I get asked this quite a lot actually! Because the reality is that I could go back to a corporate and earn 5 times what I do now giving advice in the traditional sense. But I'm sick of seeing people give up on the hope of having a better life, of letting money control them and dictate their path. I can't sit and let that happen. Helping people turn things around gets me out of bed, it keeps me going when times are tough - it fills me with such purpose and passion that I don't think I could ever leave that behind.
Q: On top of everything else you are doing, you've just committed to becoming the Treasurer for Central VIC The Launch Gals Committee… What made you decide to offer your time and energy into serving TLG community?
A: I attended the original TLG event in Bendigo quite some time ago. I went completely on my own, so nervous at the prospect of walking into a room full of people that I didn't know. I completely stepped out of my comfort zone - half way there I almost turned my car around. I'm so grateful that I didn't. As a biz owner, it can be incredibly isolating. You spend all of your time in your own biz world. When I walked into that room, I felt so welcome. I was greeted with warmth and wine (the way to my heart) and walked away with fabulous connections and a sense of belonging. TLG community is all about bringing people that want more together - how can you not want to be a part of that?!
Q: As someone who has experienced The Launch Gals events as an attendee, and are now a huge part of making it an impactful community, what are you hoping to bring to the table? Is there anything that you would personally like to see happen within the Central VIC community?
A: I am just hoping to help bring TLG to more people more often. My experience has been so fabulous, I know that there are so many gals in Central Vic that need this in their lives. I'd love to see the community grow so that every single gal can showcase and share her passion and expertise so that we can all continue to learn and grow together.
Q: When I face a big challenge…
I go into hardcore planning mode. I analyse the situation and make lists. Lists help me take control and feel in control. I know that if I tackle my list that the challenge is always do-able.
Q: The most courageous thing I've ever done as a woman is…
Leave my comfortable corporate job and salary to pursue my passion.
Q: The best piece of advice I've ever been given is…
Just. Do. It. It may be a slogan, but every time I'm struggling with something I just shut up and get on with it - it helps me with so many aspects in my life!
Q: My BGP (best gal pal!) would describe me as…
WAY too caring.
Q: My favorite girl crush is… because…
Turia Pitt. To go through so much yet still spread such a wonderful message to the world completely fills my heart.
Q: My go-to beverage order is…
Before 5pm - either a latte or a peppermint tea. After 5pm - a BIG glass of wine, or an espresso martini if I'm feeling fancy!


Q: One book I've read that I've considered life changing is…
You are a Badass at Making Money - great for all people to read!
Q: My favorite quote is…
"Life isn't about waiting for the storm to pass, it's about learning to dance in the rain"
Social Media Handles:
Website: www.nextchapterwealth.com
Instagram: www.instagram.com/NextChapterWealth
Facebook: www.facebook.com/NextChapterWealthManagement/